I love going to art museums. Love love love. Whether seeing my favorite works or meeting a new artist or just leaning in a wee bit too close to admire the artist's technique, I could spend hours immersed in art with my camera and a sketchbook. Love love love.
But it has come to my attention that I have friends that don't know many artists, so while they're admiring art and wandering around, sometimes they'll turn to me and say, "Andy Warhol...you've mentioned him, right?"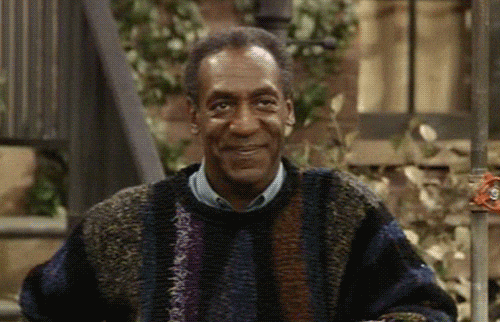 WAHH.
I started looking around online, trying to find a short little guide to artists that could explain many popular artists in a few words and give a sample or two of their work. I could use the refresher every once in a while - because I'll be honest, style periods are starting to mesh together - and I want my friends to recognize a few artists when they go to the art museum, so they can feel fancy.
I mean, who doesn't like to have fancy time in the art museum? It's the greatest.
But what I found was a odd lack of short little guides to artists. The internet is so great and vast, how can this be missing? I'm generally good at finding the right keywords and ferreting out what I'm searching for, but I turned up empty every time. (If anyone finds something, put the link in the comments for me!)
So you know what that means. I'm making it myself.
This first part of hopefully more to come, is going to start with a three minute video from one of my old animated favorites, Gay Purr-ee. Why? Because it covers 11 famous artists and their respective styles in three short minutes. All this from a 1962 film. And people say cartoons are just for kids. Hah.
This clip features the main character of the film, Mewsette (voiced by Judy Garland) posing for these famous artists. Here's the break-down, in order: Claude Monet, Henri de Toulouse-Lautrec, Georges-Pierre Seurat, Henri Rousseau, Amedeo Modigliani, Vincent van Gogh, Edgar Degas, Pierre-Auguste Renoir, Paul Cezanne, Paul Gauguin, and Pablo Picasso.
Ones you should recognize and why:
1- Claude Monet
You'll see his artwork on stationary in paper shops all the time (I myself own some and I love it). His work is all very beautiful and fluid, much like his famous water lily paintings. He also did a study of haystacks in painting. Yes, haystacks. And yes, they're famous. He was the founder of Impressionism, which is defined by Merriam-Webster as, "a
style of painting that began in France around 1870, that uses spots of color to show the effects of different kinds of light, and that attempts to capture the feeling of a scene rather than specific details." He wasn't fully appreciated until after his death.
2- Henri de Toulouse-Lautrec
You may seen him immortalized by John Leguizamo in Moulin Rouge!. I'm not going to say it's an accurate portrayal, but Toulouse-Lautrec did often hang out at the Moulin Rouge to draw the dancers back in the day. He suffered from health problems as a child that left him with the torso of an adult but the legs of a child, which is partly why he took up art. He was considered a Post-Impressionist and he focused more on people as his subjects. Besides being a painter, he was a printmaker and illustrator.
3- Georges-Pierre Seurat
His famous painting, Sunday Afternoon on the Island of La Grande Jatte, is highlighted in Ferris Bueller's Day Off, when Ferris, Cameron, and Sloane go to the Art Institute of Chicago. Cameron spends a long moment staring at the painting, in particular the child in the white dress and hat at the center of the painting. As the clip above explains, he was a known for creating pointillism, the way of using small dots to form an image.
4- Vincent van Gogh
He created Starry Night, one of the most recognizable paintings in the world. If you're not sure, just Google it and I'm sure you've seen it. There's also that Doctor Who episode where they meet him and he apparently paints the Tardis. He was a tortured artist, with bouts of mental illness and an early death, who like Monet, was not recognized for his great work during his lifetime. He was also a Post-Impressionist.
5- Pablo Picasso
Much like Monet and van Gogh, his work is everywhere. It's also usually pretty recognizable for his depiction of people in an abstract fashion, known as cubism. One particularly amazing and controversial painting of his is Guernica, which depicts the brutalities of the Spanish Civil War. There's an interesting story behind it as well!
So there's the first bit. It should give you a very brief introduction.
And to those of you who wanted me to get back to
Andy Warhol
, he was a leader of the Pop Art movement and he created the famous image of the Campbell's soup can and the many different styles of Marilyn Monroe's face. Wikipedia nicely explains that his "works
explore the relationship between artistic expression, celebrity culture and advertisement that flourished by the 1960s."